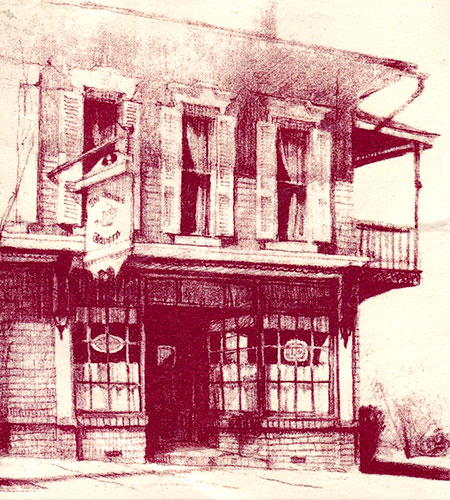 Brendan's Towne Tavern has been a Lewisburg staple since it's opening in October of 1962. Located in the historic district of downtown Lewisburg, the Towne Tavern stands at the corner of Market and 6th Streets. Established by Charlie and Jean Fisher, the Tavern was almost an instant success. Over 50 years later, the bar and restaurant still owned and operated by the Fisher family. Brendan's Towne Tavern has a reputation for treating its customers like family; some claim that's the secret to the Tavern's success!
Brendan's Towne Tavern has expanded since it opening in the early 60s, and now offers a large full-service bar, 3 dining rooms, and an outdoor patio.
With a warm, inviting atmosphere, it is a place to relax and enjoy delicious home-style pub cooking and a large variety of craft beers.